Choosing Equipment for your Van Dusen Racing Shell
RIGGERS, COLORS, SEATS, SHOES and RACKS
We manufacture the equipment and parts for our rowing shells with the same engineering finesse, attention to detail, and quality we use in designing our hulls.
Your Van Dusen racing shell comes equipped with a number of standard options. Alternative equipment options are also available for an additional charge so that you can assemble the optimum rowing package for your size, skill level, and budget.
We designed our carbon fiber wing riggers for the US Olympic Rowing Team. Our wing riggers combine a unique aerofoil shape with a special carbon-fiber laminate.
We pioneered the wing rigger concept in 1984 when the minimum shell weight rule was imposed. We had to increase the weight of our boats by 20% and searched for a way to make out boats heavier without being slower. The airfoil rigger more than compensated for the additional drag of the heavier boat and still allowed us to add more carbon fiber to the hull and make out boats the stiffest ones available. Now that we are all competing with a minimum boat weight the improved aerodynamics give our boats a 3 second advantage over 2000 meters.
Our wing riggers are interchangeable between every wing rigger boat we have ever made. The wonderful thing is that the rower's rigging dimensions are preserved even when putting a rigger from their single on a double, pair, or the eight we made for the 1988 Olympics. This saves a lot of time and worry, gives rowers trying different boats a better experience, and better utilizes the fleet of boats in the club.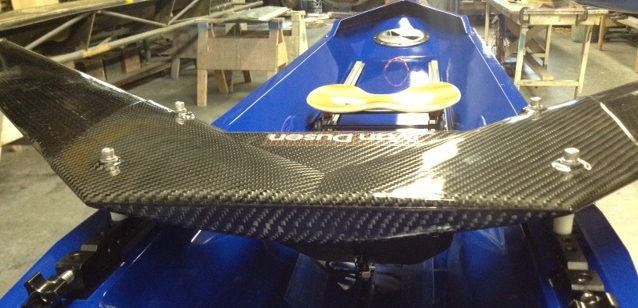 In addition to reduced aerodynamic drag and increased speed, our wing rigger offers additional benefits over conventional riggers:
The wing rigger is very stiff and stable, improving the precision of your bladework and balance, and reducing splashing in rough water.

Our wing rigger permits a wide range of rigging adjustments to be made very easily. The footboard is attached to the wing, so you can set up your rigging and the adjustments for your feet — placement, angle, height — once and your wing rigger and footboard will hold these adjustments.

You can easily remove and reattach your wing riggers for travel or boat storage, keeping all of your rigging adjustments intact.

Your wing rigger or aluminum tube rigger will fit in any Van Dusen hull adapted for a wing rigger. You can take your rigger anywhere in the world, borrow a hull, and be rowing in minutes. Team rowers can switch seats simply by switching the position of their wing riggers.
Wing riggers are standard on Advantage singles and doubles. Another option is our aluminum tube wing rigger, which is interchangeable with the carbon wing rigger. Concept II oarlocks with titanium pins are standard equipment on all Van Dusen racing shells. We will rig your new racing shell to your specifications before delivery at no charge. We will also be glad to advise you on rigging details after you have begun rowing the new shell.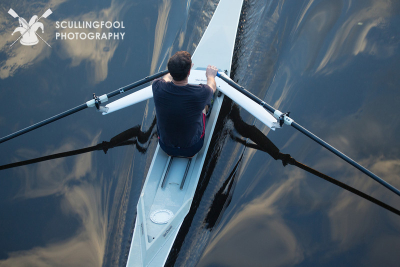 Brightly-colored Van Dusen racing shells are instantly recognizable on any race course.
STANDARD COLORS
Colors are draggable for rough idea of combinations, just refresh page to send them back in line. Also visit Sport Graphics VDRB Album or ScullingFool Photography pages to see different boat colors in action.
Off White Revisited
Cream
Kingston Grey
Forest Green
Light Blue
Vivid Red
TAPE COLORS
White
Blue
Red
Yellow
ALTERNATE NON-STOCK COLORS
Custom colors are available for an additional charge. Please inquire.
Kelly Green
New Teal
Stars and Stripes Blue
Sky Blue
Ice Blue
International Orange
Visit AWLGRIP Color Cards for some sample colors.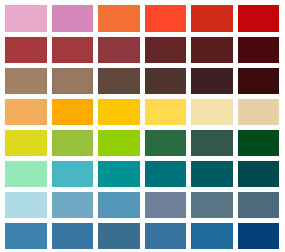 OTHER COLOR OPTIONS – TWO TONE AND CUSTOM
Other options include a two tone color scheme (hull and deck separate colors) and custom paint.
Dreher seats are standard equipment on all shells.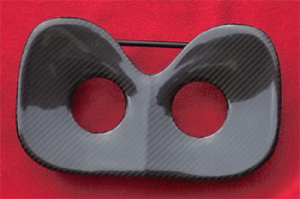 We offer a selection of mountable rowing shoes.  We can adjust the foot plate for your preferred foot angle (forward and back) and also radially (side to side).  Please call with any questions.
The Van Dusen boat rack is designed to attach rigged or unrigged Van Dusen racing boats and oars securely to any standard car rack. Racks are available for singles and doubles.
Custom-fit boat covers should be ordered directly from Burnham Boat Slings and Zip-Cover for fabrics, colors, and pricing. Covers can be shipped to CEI for delivery with the boat if so desired.
Electronics, such as a stroke or speed coach, should be ordered directly from Nielsen-Kellerman or similar company. We can install a mounting bracket or provide assistance with installing the entire unit if needed.