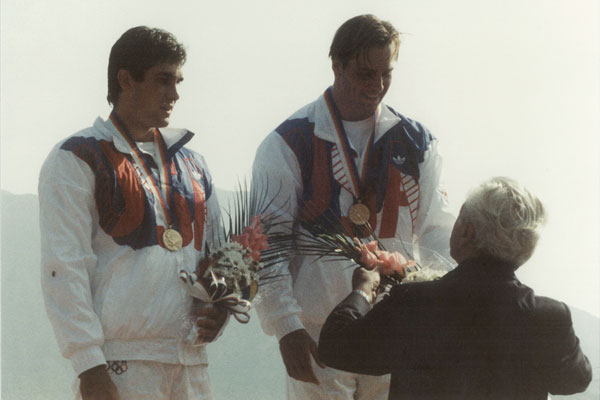 OLYMPICS
1988
Greg Barton & Norm Bellingham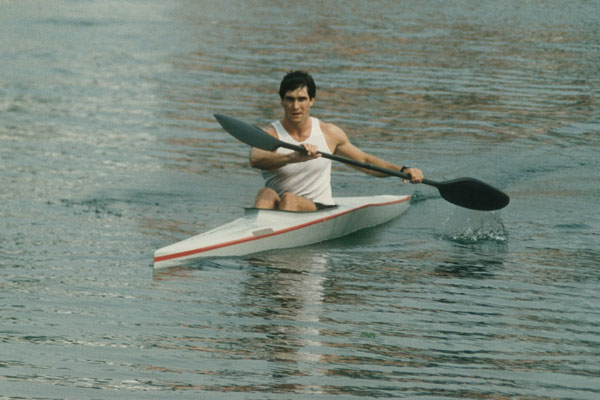 EAGLE K1
1980's
Greg Barton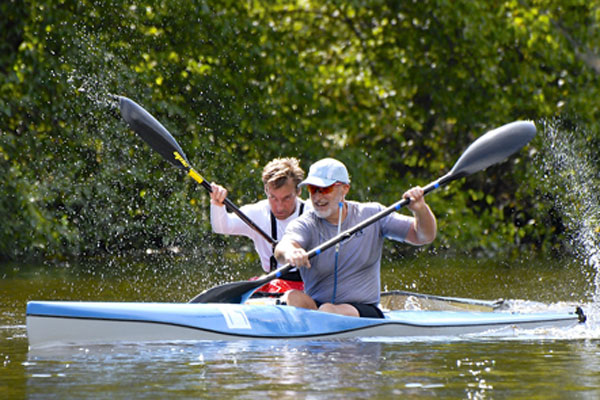 Ted Van Dusen & Graeme Rockett
GREAT STONE
DAM CLASSIC 2011
Van Dusen Kayaks
Success in building racing boats, like success in paddling, is the result of hard work and dedication to excellence.
We believe our kayaks and canoes are the best-designed and best-constructed racing boats available anywhere in the world today, and we believe they offer you a substantial competitive advantage due to their sleek design, responsiveness, light weight, and strength. Hydrodynamic tests conducted for the US Olympic Sports and Technology Committee  repeatedly confirm the superiority of our boats over other models.
A Seaworthy Racing Kayak
The Mohican is suitable for all paddlers entering unlimited kayak marathon, multisport, and surfski races. The Mohican combines the best features of an unlimited racing kayak with the safety and seaworthiness of a surfski.
It used to be that you had to give up speed and good paddling ergonomics to get stability. The Mohican offers enough stability for the intermediate paddlers to improve their technique or the experienced paddler to propel the boat at maximum power in all conditions while setting a new speed standard.
ICF Sprint and Marathon Racing
The Mohawk K1, introduced in 2003, is the first in our line of kayaks designed to the ICF "no minimum width" specification. It allows elite paddlers to continue racing with the Van Dusen winning tradition that began in the mid 1980's with the Eagle and Hawk. These kayaks were outstanding for their speed, relative stability, good handling, stiffness, durability, and fully adjustable comfortable fittings. The Mohawk is the next level in this evolution and offers unmatched speed, narrower foredeck for a more powerful stroke, and an even better feeling of unity with the boat.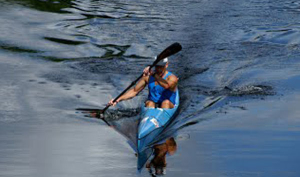 Erik Borgnes Review
"Overall, I thought it was the nicest hull I'd ever paddled on flatwater and worth a look if you want speed and need stability …"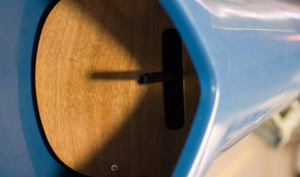 Mohican Details
Beautiful collection of images of Mohican construction from Richard Hodgkins. Take a look at the details of rudders, roof racks etc.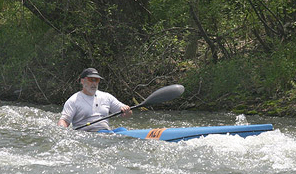 Mohican Reviews
"The Mohican is indeed a superb boat that does what it was designed for as well as can be imagined. I am an intermediate kayaker…"

Read More…
Composite Engineering Inc, the home of VAN DUSEN RACING BOATS USA, is located in Concord, MA, just outside of Boston.  All of our boats are designed and manufactured here at our state-of-art composite facility.
We stand behind our finely constructed boats, in every way.
We encourage you to contact us at any stage in the process of buying, or if necessary repairing, a Van Dusen kayak.
For a quick response email us and we'll get right back to you.  You may also visit our FAQ page for general questions.