Technology at Our Facility
Proprietary process development and an investment in high tech systems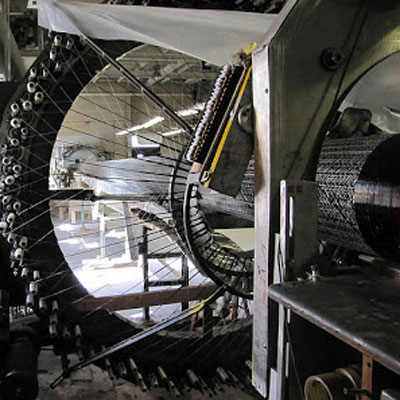 Triaxial Braiding System
In 1975, CEI purchased our first industrial braider and began to use its tri-axial braiding capability to fabricate spars, shells and other components. For spars, thickness can be dialed in to achieve mast design specs at every dimension. For shells, this meant box section carbon tubing for the keels and gunwales, a unique feature of Van Dusen boats.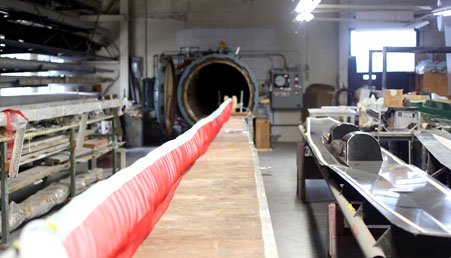 Infusion and Pre-preg
Our investment in braiding and autoclave means we have flexibility in offering a full range of laminate methods. We laminate carbon fiber and epoxy using prepreg, infusion, vacuum bagging, autoclave curing.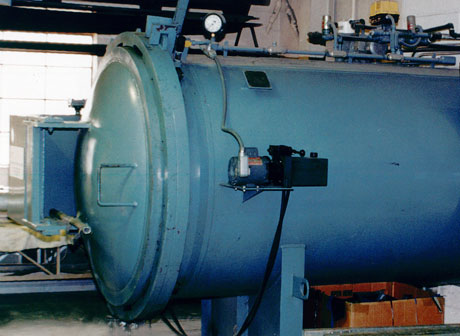 60 Foot Autoclave
Our 60 foot autoclave is a unique advantage.  We have developed proprietary processes and are highly experienced with this technology.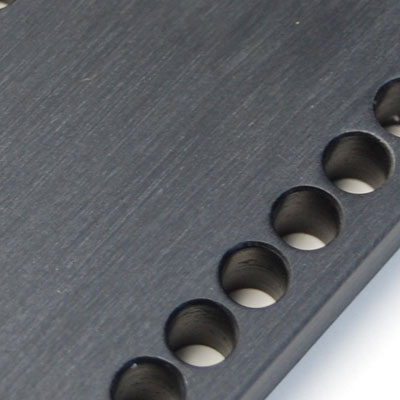 Full CNC Machining
Our CAD/CAM designs are transferred into a full CNC system for automated machining.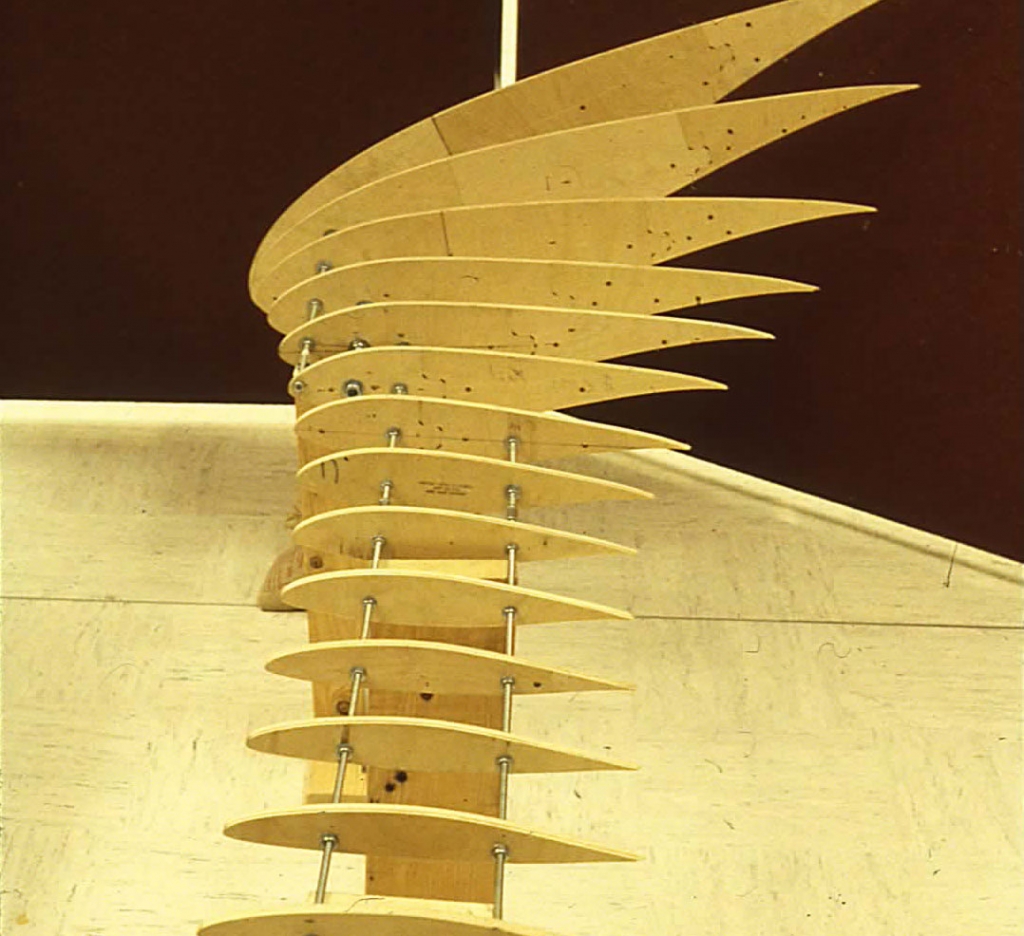 Modeling Shop
This is a vintage wood model!  We have a full model shop including a CNC system.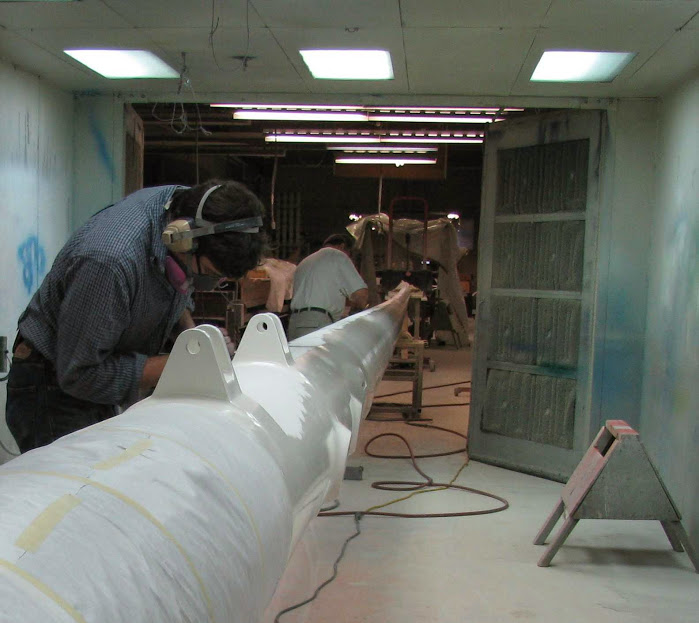 Paint Booth
Our facility has a ventilated paint booth.  Our boats, spars and custom projects require flawless finishing.